Heartlifters for Women

You'll read stories of famous women you just thought you knew, and discover how God moved in and through them to transform ordinary lives into victorious witnesses for Him.

Inspirational insights will lighten your step and your heart will experience a delightful lift when you discover a surprise page that reveals a special message from God to you.

Heartlifters for Hope

Could you use a joyful lift? Does your heart need an infusion of hope? Infectious hope and joy await you in the pages of this beautiful heartlifting book. Your heart will be blessed as you read of famous people you just thought you knew and as you discover how they overcame life's challenges and impacted the world for good and for God. Inspirational insights will refresh your spirit and your heart will be delighted to find a surprise page that reveals a special message from God to you.

Youth and vitality are a state of mind and a reflection of the heart. This beautiful book is a tribute to those who may not be "kids" anymore, but who brighten the landscape of life with their youthful exuberance and excitement for living.You will read inspirational stories of well-known men and women who continued to impact our world well beyond the years of their youth. You'll learn surprising details about people you just thought you knew, and you will see that wisdom shines brighter, talent runs deeper, and the wealth of experience is more inspirational in those that are young at heart. Whether for yourself , a friend, or loved one, the true stories, inspirational messages, and the surprise foldout pages with words of encouragement from God will lift your heart for years to come.

Oh that my words were now written!

Oh that they were printed in a book!

Job 19:23

Heartlifters for the Young at Heart

Heartlifters for Teachers

Teachers are so valued and vittal. They bring wisdom, warmth, inspiration, and insight that impact today and the future. The purpose of this book is to convey the care, appreciation, and respect felt for those who wear the title, "teacher".Whether a teacher by profession, parenthood, or influence, this book commemorates the valuable contributions made by teachers of all kinds. The encouraging true stories, thought provoking messages, seven surprise foldout pages, and the beautiful design of the book, come together to make the perfect gift for yourself or that special teacher.

"This book, is inspiring, refreshing, heartwarming, and beautiful to behold. Divided into seven chapters, Kindred Spirits, Inspirational, Friends, Heroic Friends, Mentoring Friends, Compassionate Friends, Encouraging Friends, and Interceding Friends, the book celebrates friendship and edifies us through  the deep and abiding love evident in each of the stories. Each page is beautifully accented with gorgeous photography and seven special pages feature a heart-shaped flap containing scripture and a 'signed" message from the Lord. Whether meant for you to keep or to share with a special friend, this book will become one of your most treasured joys." Readers Review

Inspiration and encouragement for a Mom's heart. As a mom, you are the one who usually lifts the hearts of others. Whether it is with encouraging words, assuring, affection, or heart warming devotion, you are forever giving and building confidence in those you love. The pages of this book are written for the precise purpose of lifting hearts and assuring you that you are appreciated for what you do and who you are. Whether it's one of the stories about a courageous mom you thought you knew or one of the inspirational messages you will read. You will will find that this beautiful book will serve as a fresh breeze that will make

the wings of your heart soar.

Earth Angels ~Heavenly Encouragement Through Earthly Vessels

The stories that fill this book  are about people who have touched our lives in angelic ways! 

In each chapter you will read about men  and women who step out of  their ordinary lives to become extraordinary in their actions and how it has affected others. You will be amazed at their capacity to bring the power of heaven to people on earth. This book of encouragement will bless your soul, and instill in you a "wanting" to be an Earth Angel to others!

God Things Come In Small Packages

Heavenly treasures awaits those who search for blessings that are wrapped in the smallest and most ordinary packages. Upon finding such a package, we often realize it was the package that found us.  May this collection of  stories bring to your life the wonder of His providence, the touch of His grace , and the fragrance of His Love.

God Things Come in Small Packages for MOMS

A bond exsist between mother and child that is powerful beyond belief. It is a bond that weaves golden memories- gifts that God gives us to unwrap and enjoy again and

again. May this collection of stories bring to your life a reminder of the blessings God places in the small, priceless packages of motherhood.

God Things in Small Packages for WOMEN

Women share a unique bond- a bond that transcends age, race, or status in life. Throughour our journey, women are entrusted with special privileges - creating homes, tending hearts, planring hopes, and harvesting dreams. May the pages of this book shine  a beacon of God's light upon your heart, inspiring you to celebrate being a woman!

God Things Come In Small Packages

for FRIENDS

It is not everyday that God blesses your life with a friend who unfolds places in your heart you never knew exsisted.How God must delight when friends celebrate life's little

pleasures. This wonderful book will remind you  of the joyous freedom that only friendship can bring.

Courage for the Chicken Hearted

Does life sometimes overwhelm you?

Do you feel l ike th sky is falling in your corner of the coop?  You are not alone!  Welcome to a hen pen filled with compassionate friends. Five friends of a feather have hatched this "egg-citing" book which contains an inspiring  collection of true heartfelt stories, uplifting poems, insightful quotes and humourous quips. You'll laugh aloud and sometimes shed a tear over these engaging stories -

Grade "A" guaranteed to touch your heart!

Eggstra Courage for the Chicken Hearted

The "hens with pens" have teamed up again to give  you an "Eggstra" dose of  humorous and

inspiring stories. Each chapter of this Grade "A" book  is full of encouragement, hope, and laughter. You will feel like a spring chicken ready to fly after  reading each heart warming story!

Due to graphics,

Page may be slow to load.

International Best Seller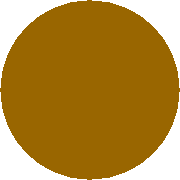 Guide Post Hardbound Collectors Edition

Grieving Forward- Embracing life.....

In this deeply personal and compassionate guide, Susan candidly shares her personal story of her son's death and the insights she's gleaned on her journey toward healing. "It's hard to see God's perspective when your heart has been plowed by pain," she writes. "But broken fields are where seeds of hope grow best." Though she still copes with loss, Susan also lives with incredible joy. To all who grieve desperately, she assures: Hope is alive!